207 South Tennessee Avenue
LaFollette, TN 37766
Phone: (423) 562-4961
Fax: (423) 563-0703
The municipal building is open from 7:30 AM until 5:00 PM, Monday-Friday.
The municipal building is closed on Saturdays and Sundays.
Department Contact Numbers
Clerks Office 423-562-4961
Police 423-562-8331
Trash P/U 423-562-3548
Codes Dep 423-563-0686
Animal Control 423-562-8331
Parks & Recreation 423-562-9424
Common Searches
ANNOUNCEMENTS
CITY COUNCIL MEETING AGENDA FOR TUESDAY, OCTOBER 3RD, 2023 @5:30pm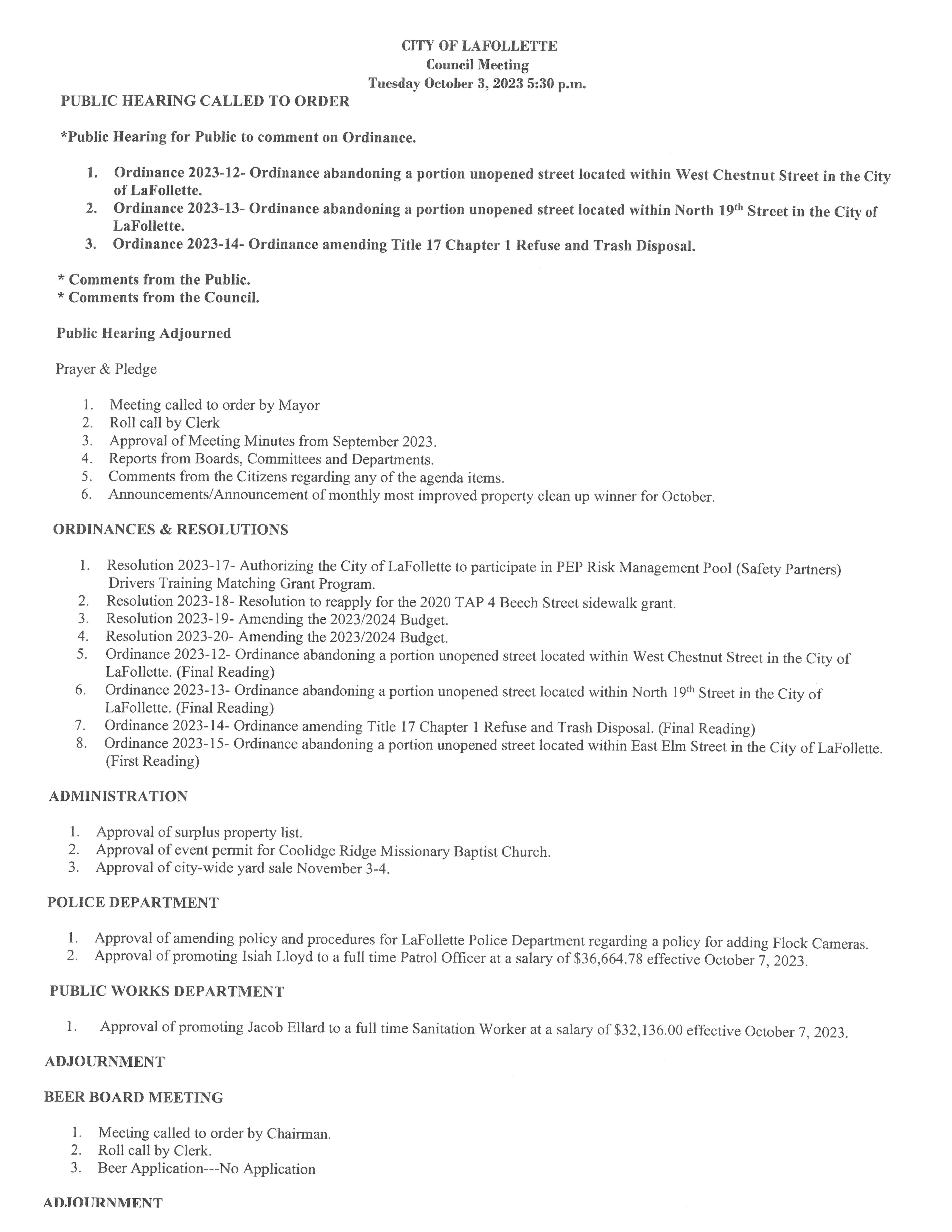 NOTICE OF PUBLIC HEARING TO PROCEED WITH THE CITY COUNCIL MEETING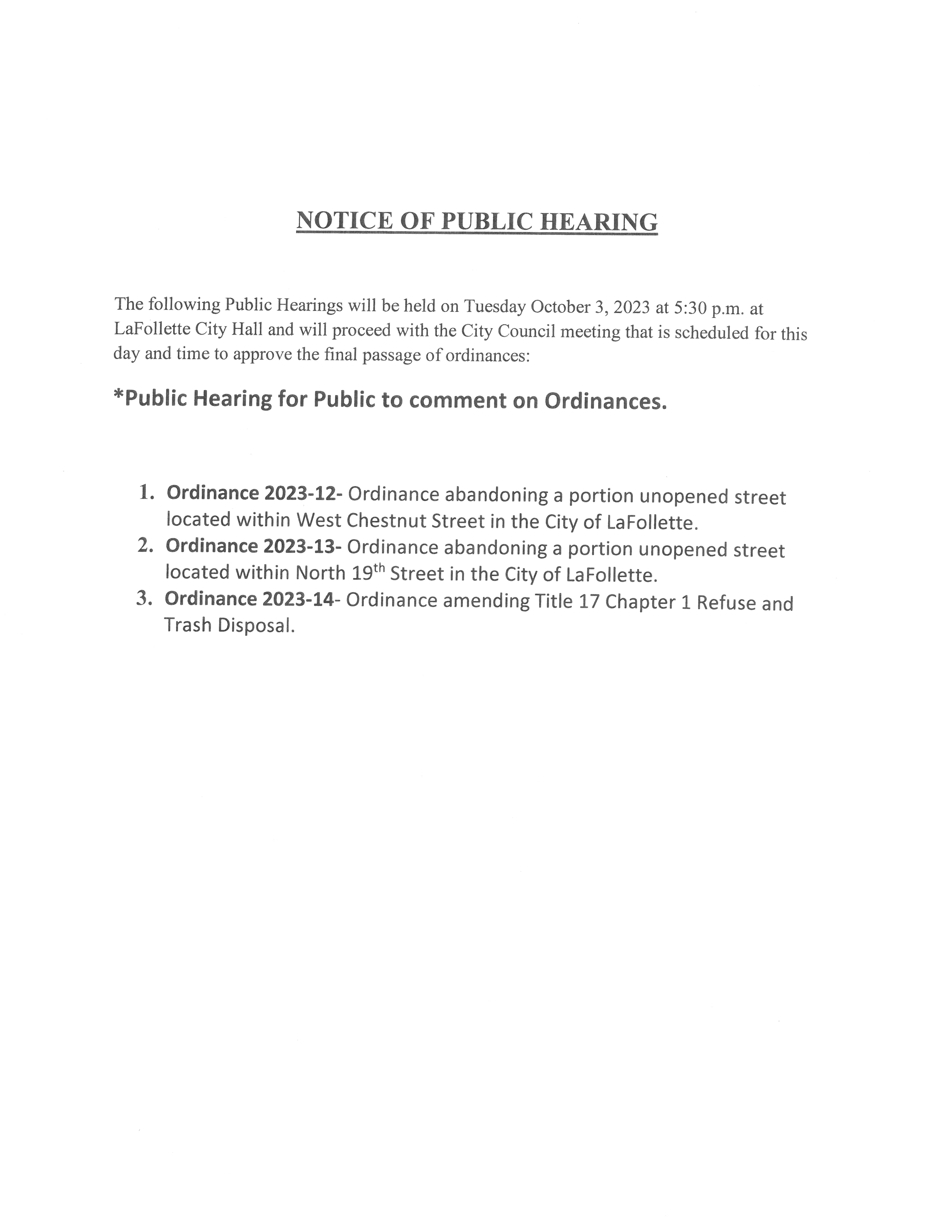 2023 TAX SEASON ANNOUNCEMENT - STARTING MONDAY, OCT. 2ND, 2023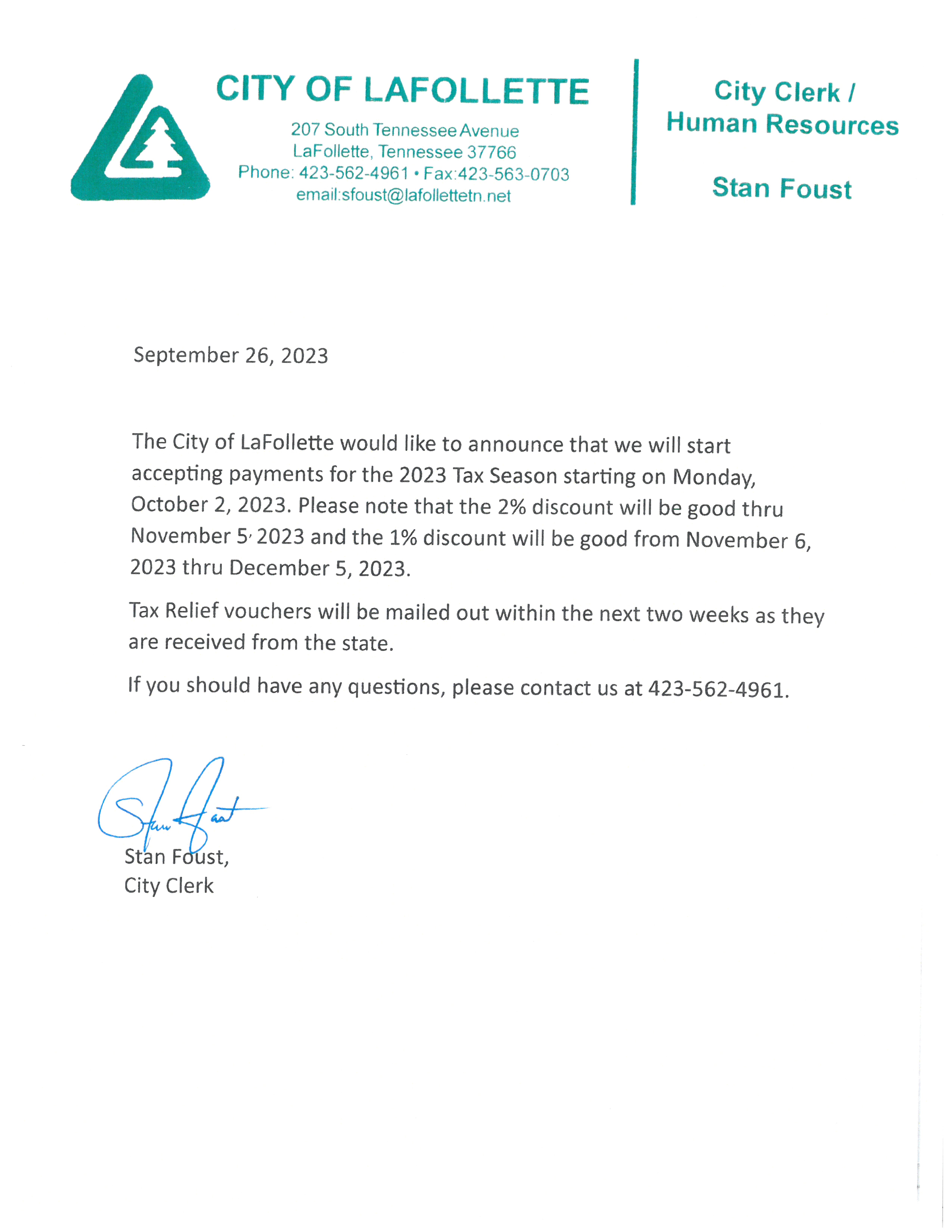 PUBLIC HEARING NOTICE TO TAKE HOME IMPROVEMENT APPLICATIONS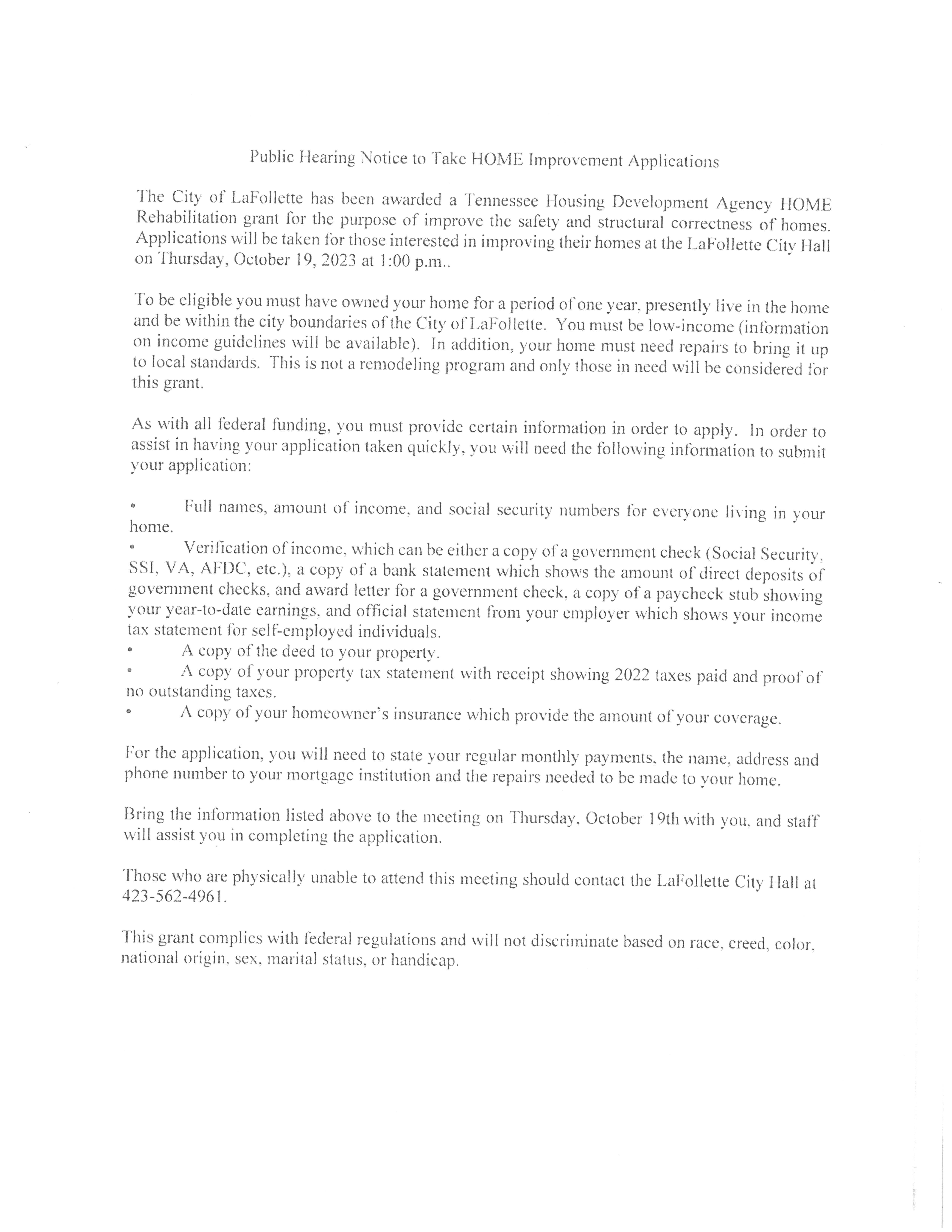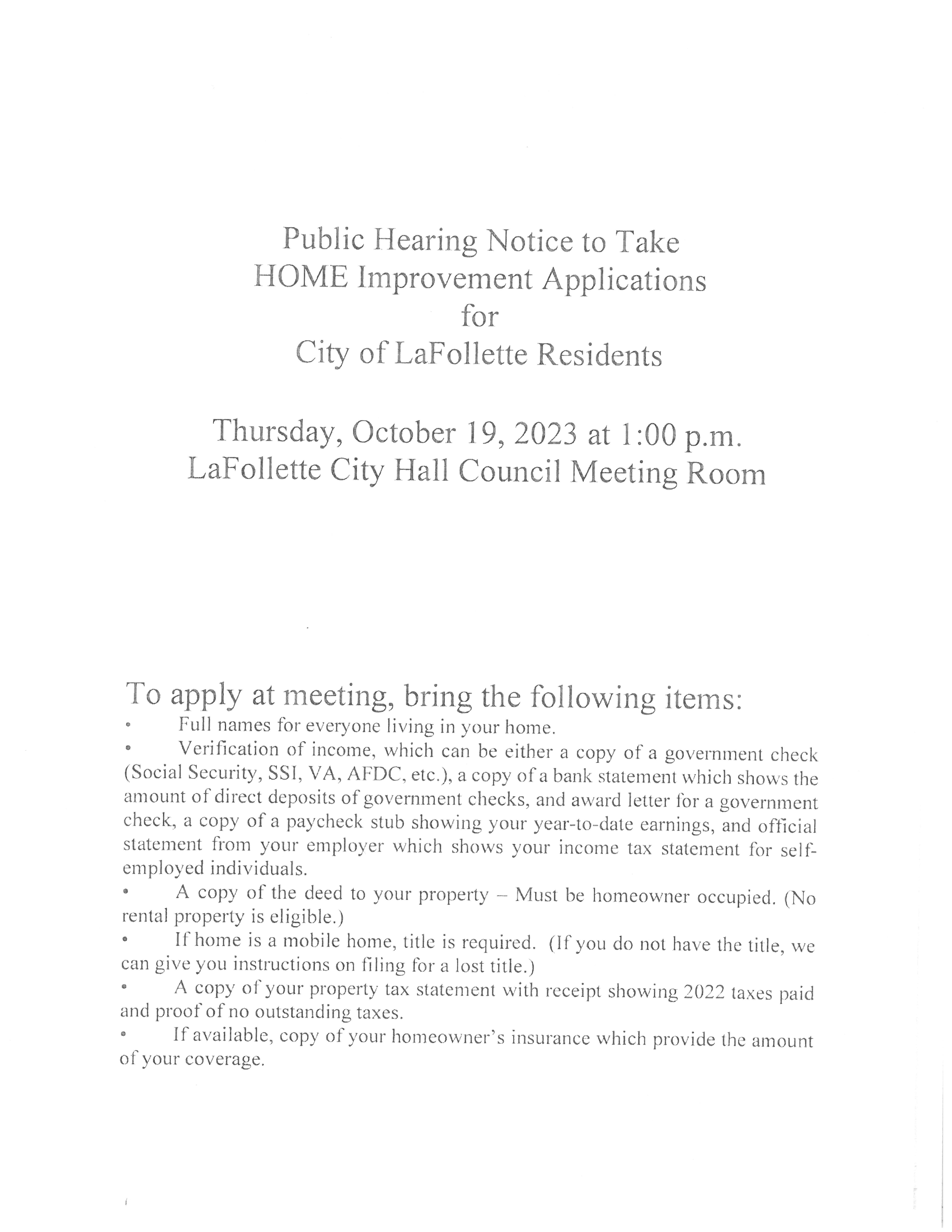 SEARGEANT PARK IN THE DARK REGISTRATION FORM
Mask Mandate for City Hall
Due to the Covid-19 virus, the City of LaFollette would like to make mask wearing optional. We do, however, ask that you wear a mask for your own protection if you have NOT been vaccinated.
PLEASE CLICK THE LINK ABOVE TO SEE THE RULES AND REGULATIONS


Campbell County ATV Open Roads
Visit us and our friends on Facebook!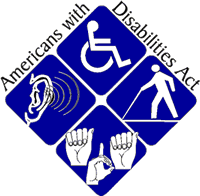 Click the picture above for information on disability services.